About
Moon Bound! A Quest for Bitcoin NFTs is a social treasure hunt where participants will compete to find secret codes that earn entries to a prize pool while learning about Stacks, Gamma, web3 apps, and Bitcoin NFTs.
Two dozen 1/1 Bitcoin NFTs have been specially created by artist partners and will be awarded at random at the conclusion of the event. There will also be a Grand Prize of 10 Million Sats (0.1 Bitcoin).
Key Info
Dates: February 1 - 12, 2023
Start: February 1, 6:00am Pacific Time
End: February 12, 11:59pm Pacific Time
Where: moonbound.gamma.io
Requirements to enter:

STX wallet address* (must be entered to continue to any other steps)
Name
Email address
*The complete list of STX addresses will be shared with all artist and app partners upon the conclusion of the event which can be used for airdrops, mintpasses, or performance tracking. Associated personally identifiable information such as names and email addresses will not be shared.

Prizes:

Grand Prize: 10,000,000 Sats (0.10 BTC)
(24) 1/1 Bitcoin NFTs from artist partners on Stacks
Other potential prizes TBA

Partners: Nearly 40 app, artist, and creator partners across Stacks
Example Marketing Copy
Tweets
Promotional Materials
Images (right-click "Save as")
Banner image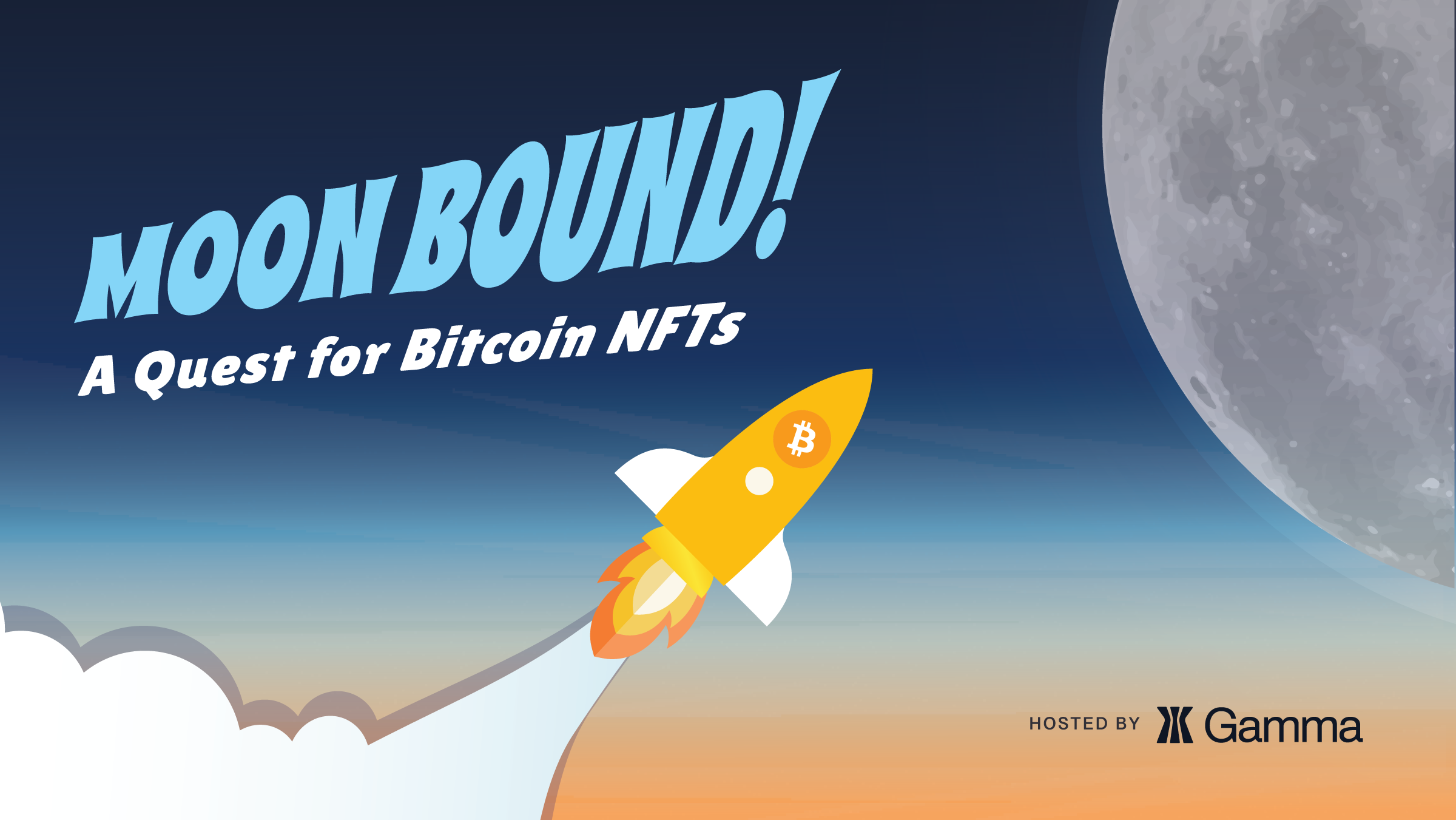 Square image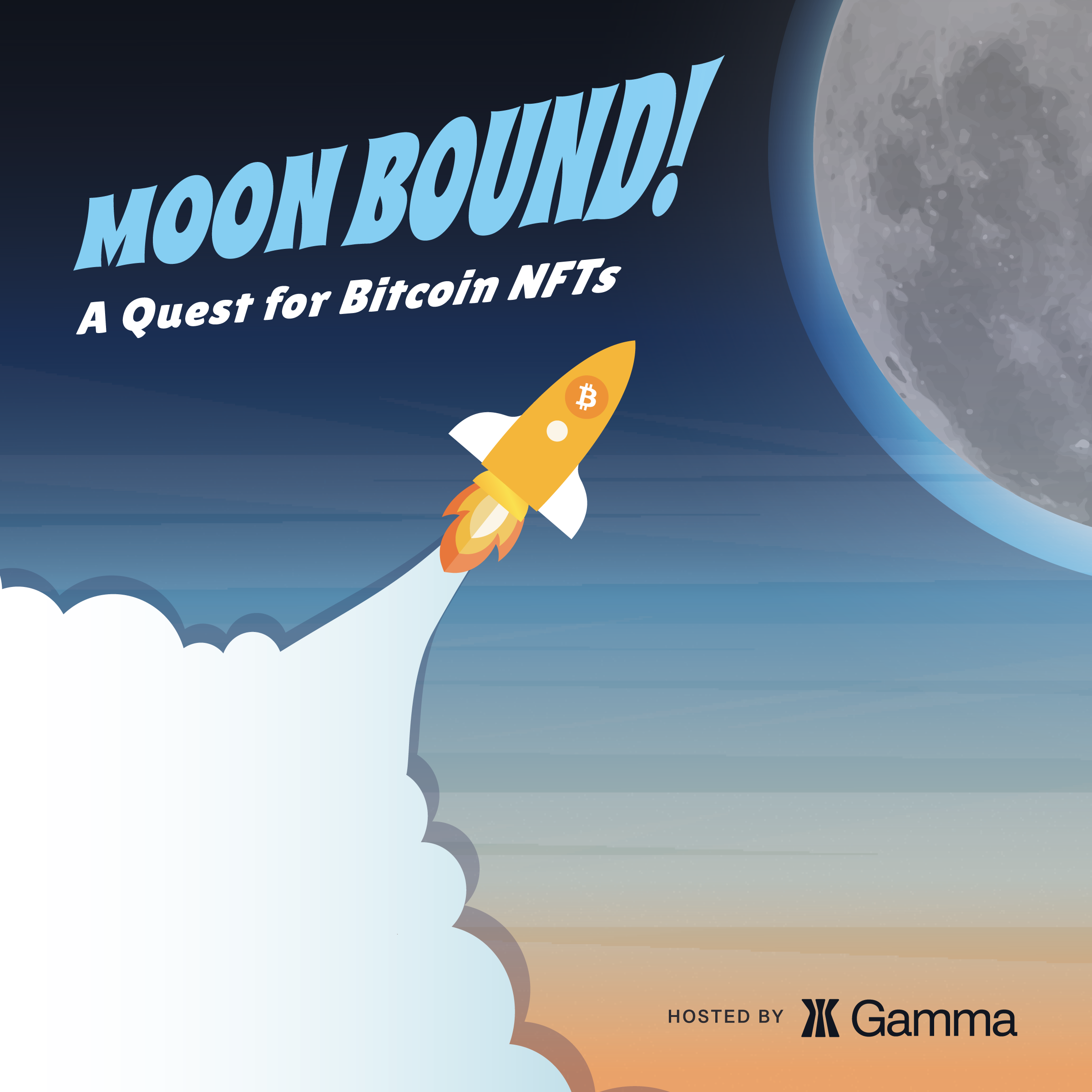 Background image
Feel free to add your logo or copy onto this background. If you'd like to include Gamma's logo too (not required) you can access our brand kit here.