In order to create an Ordinal collection mint on Gamma, you'll first need to connect your Ordinal compatible wallet.
Once you're connected, click on "Ordinals" in the top menu and select "New collection mint".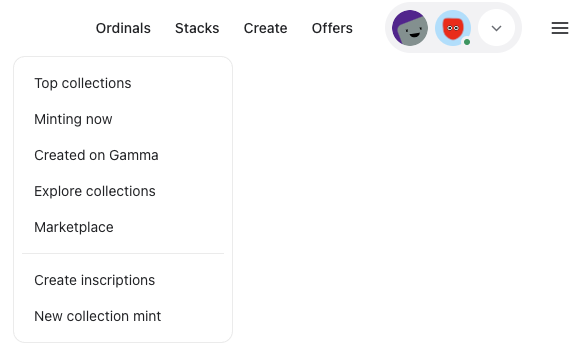 You'll be taken to this page. Click on "Public Mint". A public mint collection type is best suited for large primary mints, PFP style collections and collections with a set number of tokens.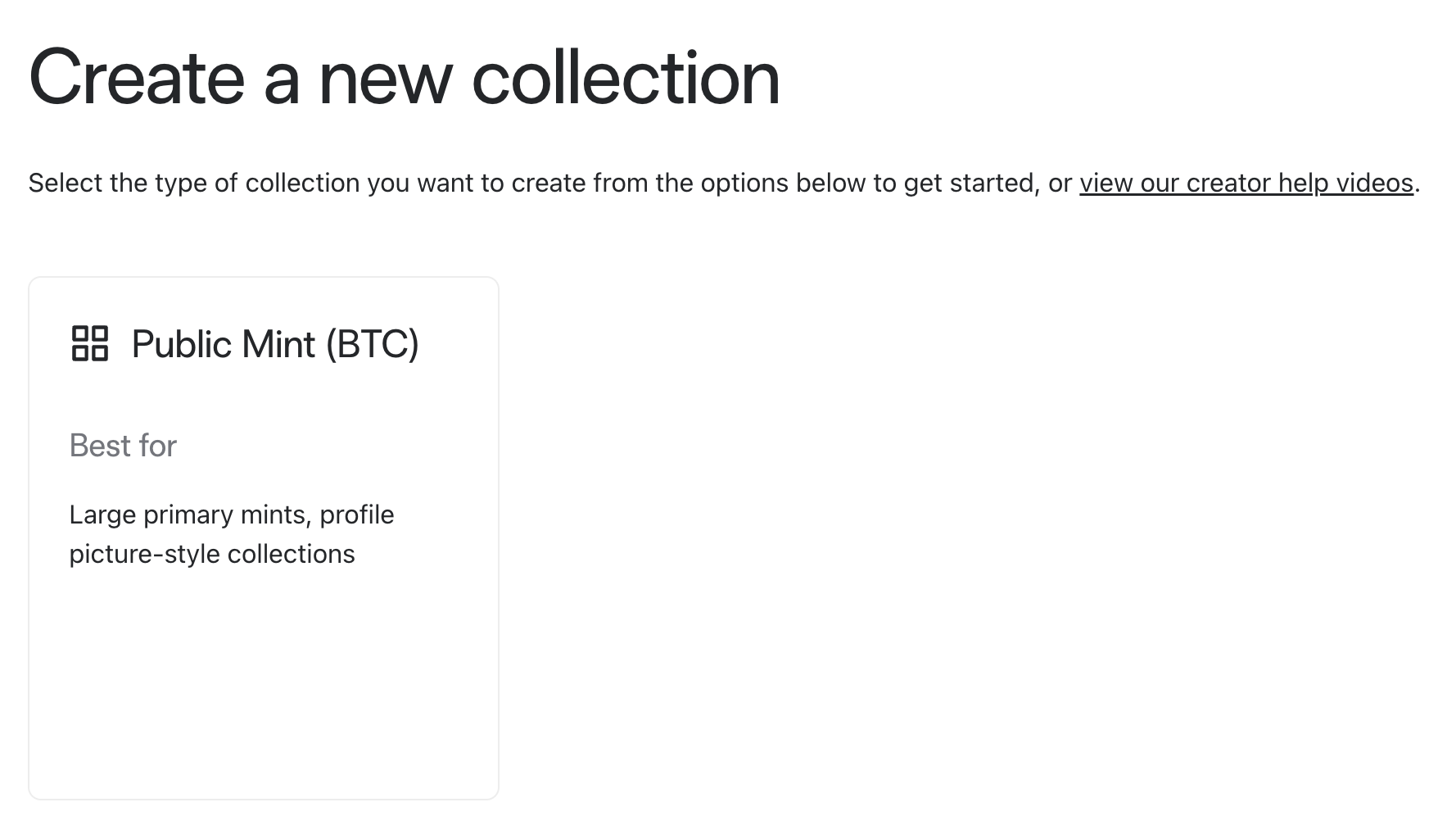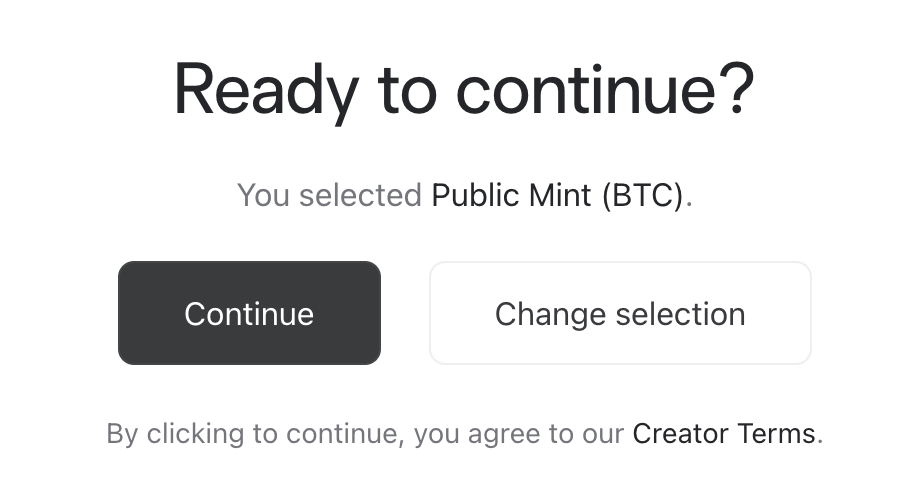 Once you've clicked on Continue, you'll be brought to a page where you'll need to add your collection details, assets, mint price and links. Your email address will never be shared publicly.
Keep in mind with a Public Mint, you will not be able to add inscriptions to the collection later on.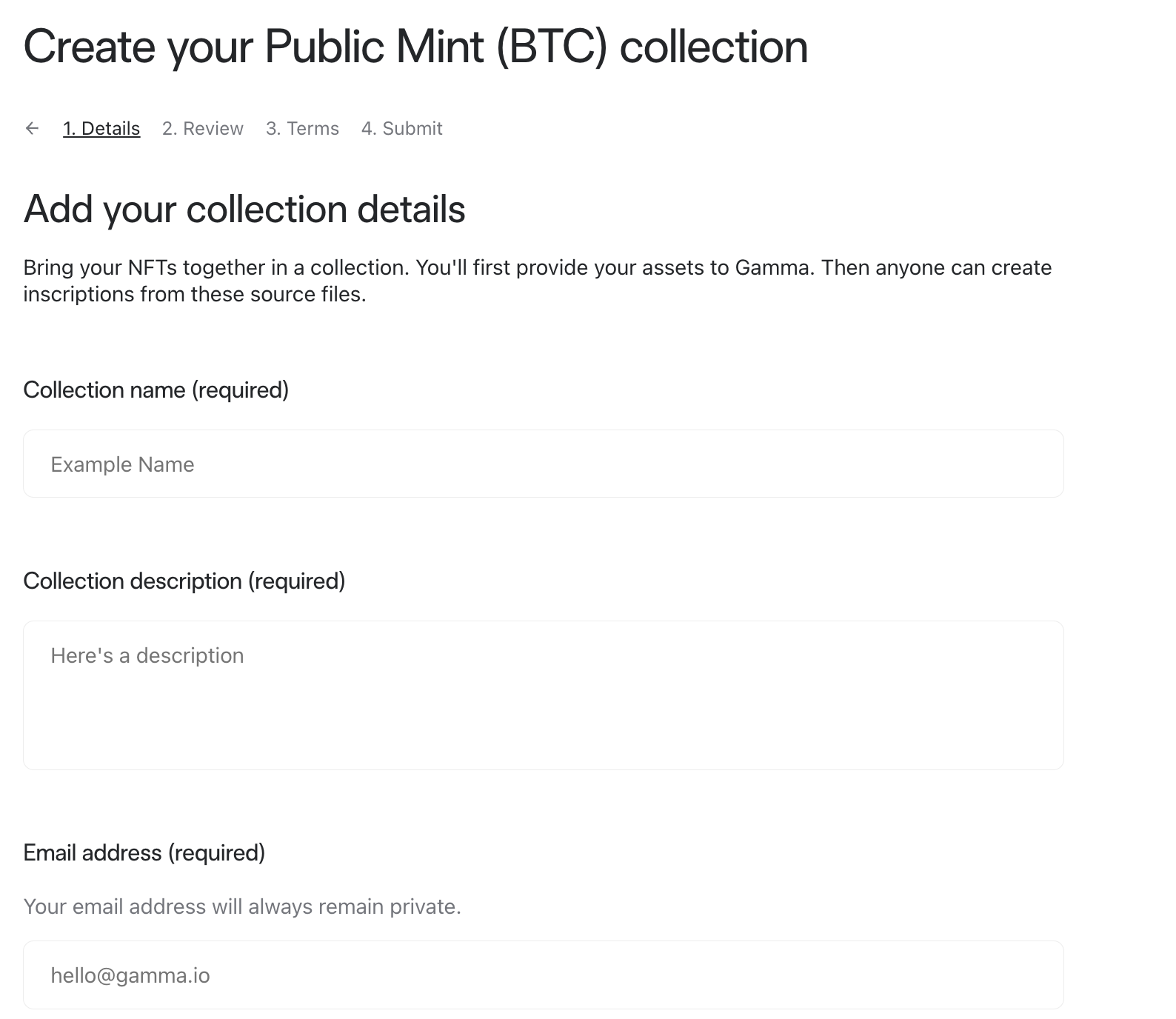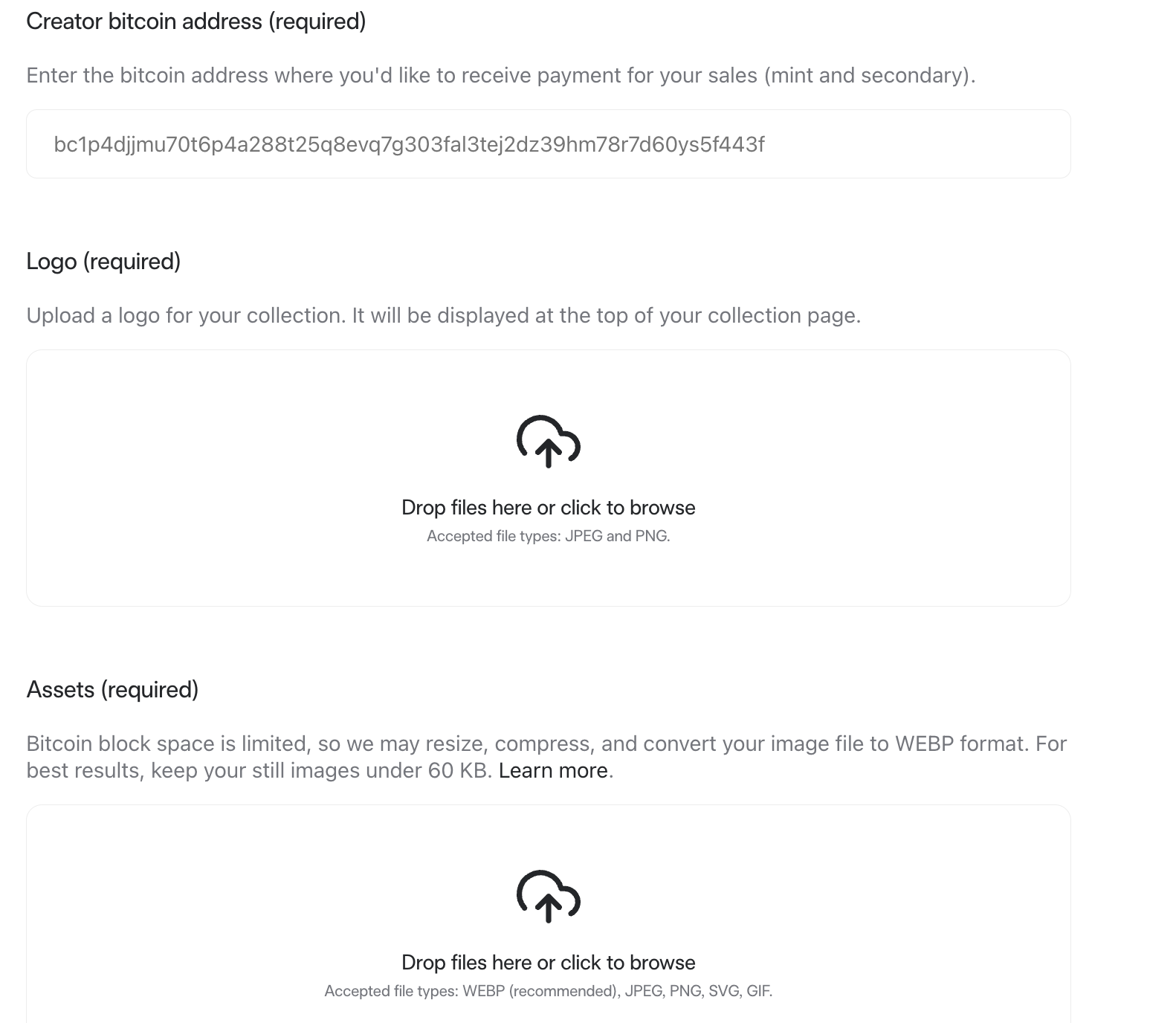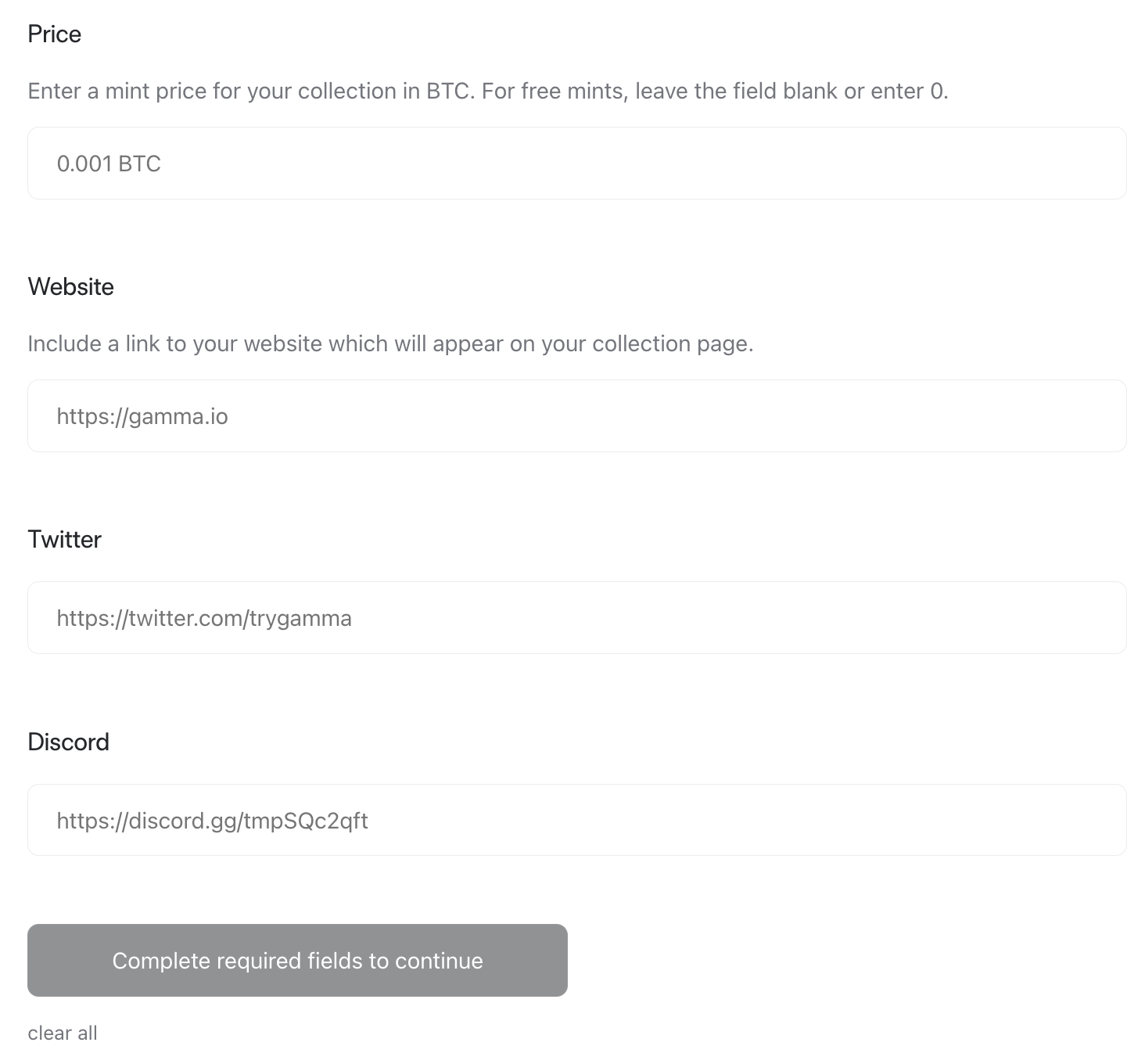 Once you've added all the information, you will be shown a preview of your assets after compression, as well as a preview of your collection page.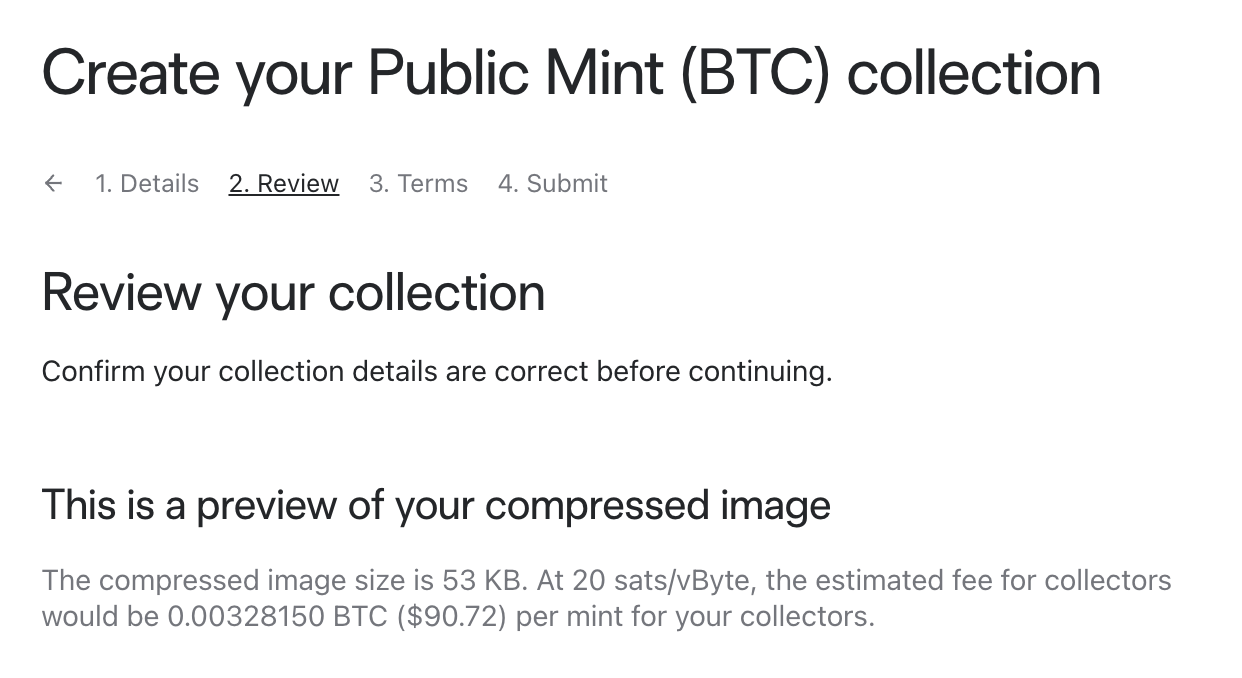 Once you've reviewed your collection, click continue and accept the Terms of Use.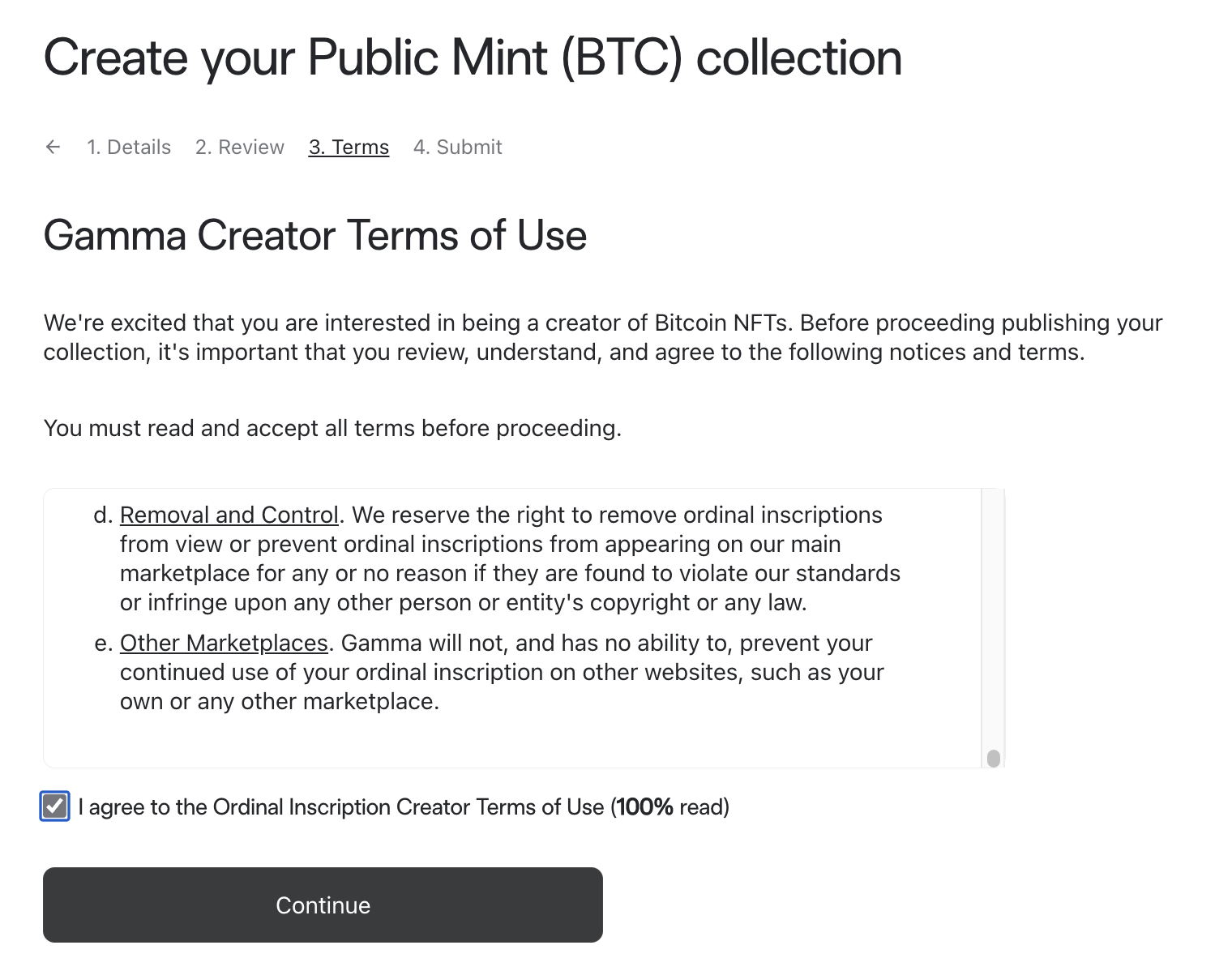 Submit your collection.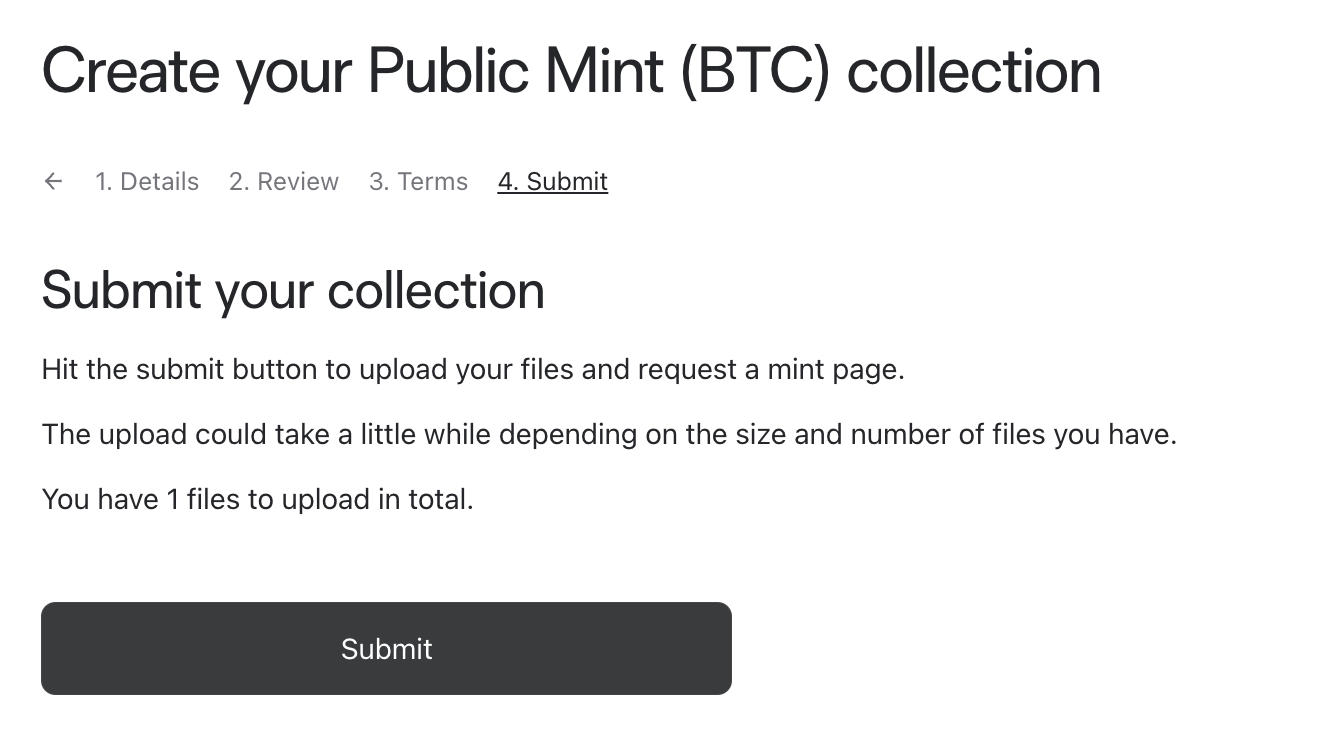 Once your collection has been approved by Gamma, collectors will be able to mint your collection! Creators do not pay up-front. When you create an Ordinals collection on Gamma, you provide the source files, collectors pay to inscribe when they mint your creations.