In order to create an Ordinal collection mint on Gamma, you'll first need to connect your Ordinal compatible wallet.
Once you're connected, click on Create in the top menu. You'll be taken to this page where you can choose to either create an Ordinal collection mint, or pre-inscribe your images.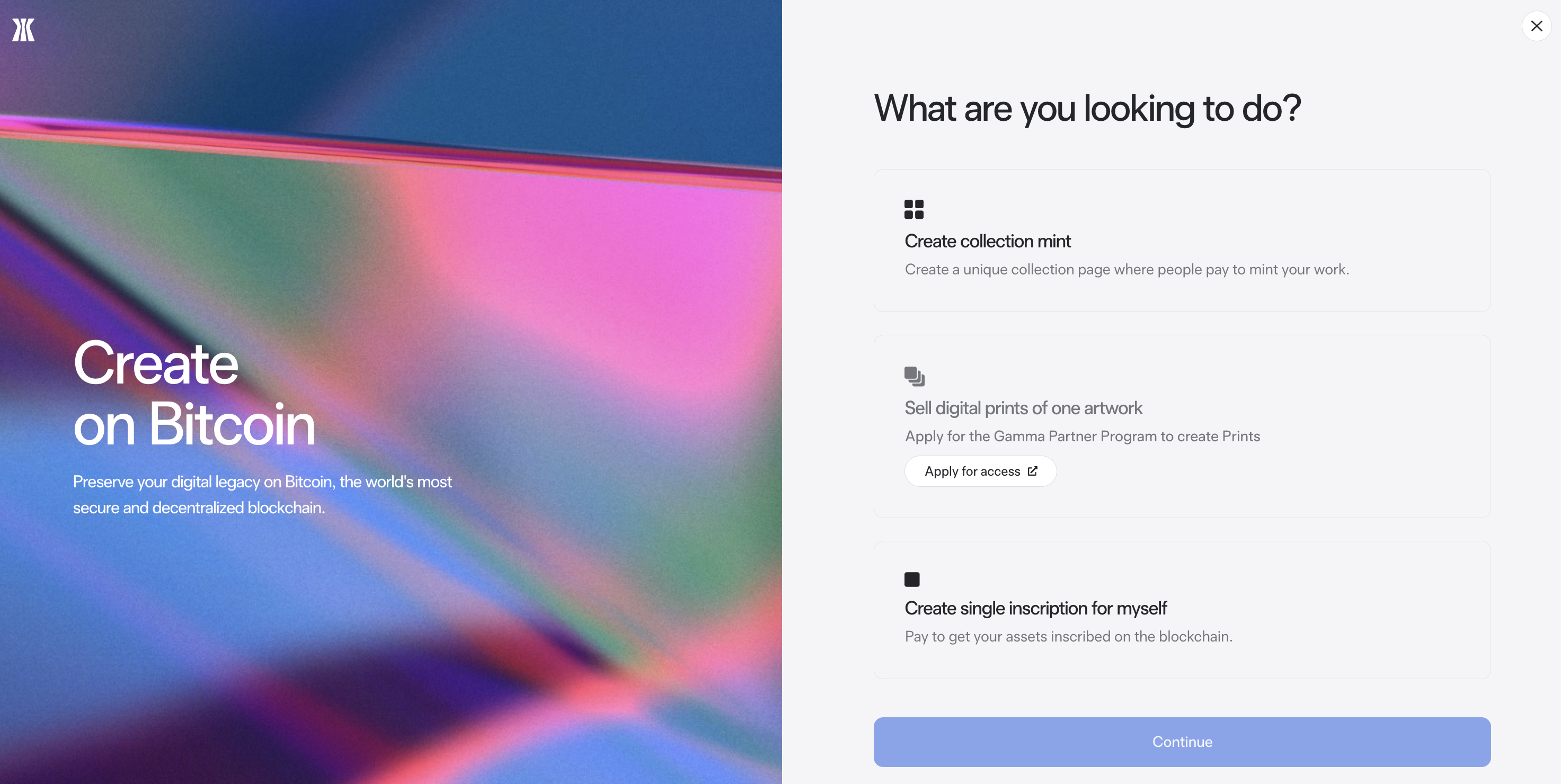 Click on "Sell my work" and you'll be taken to this page. Click Continue.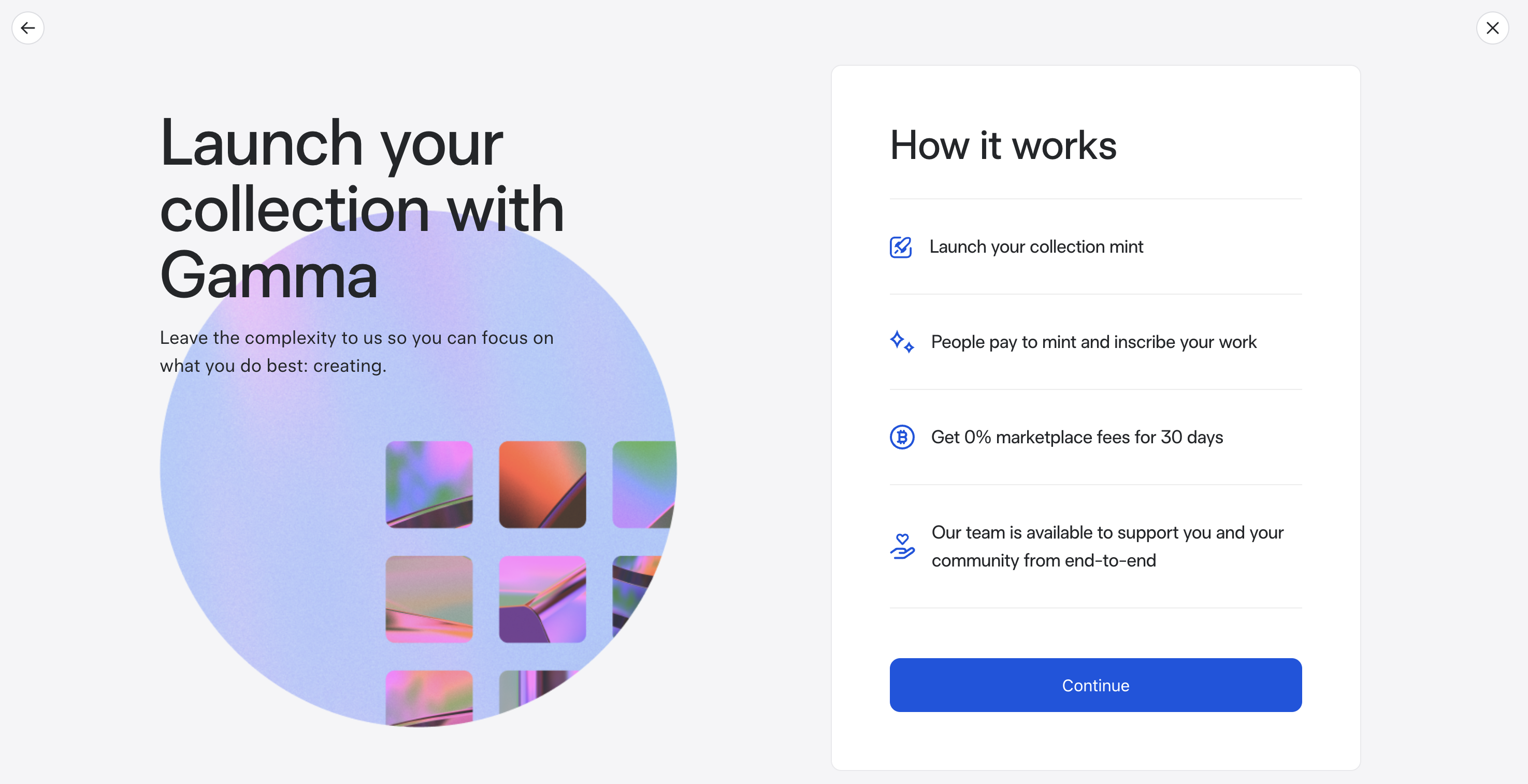 Once you've clicked on Continue, you'll be brought to a page where you'll need to add your collection details, assets, mint price and links. Your email address will never be shared publicly.
Keep in mind you will not be able to add inscriptions to the collection later on.
Enter your collection details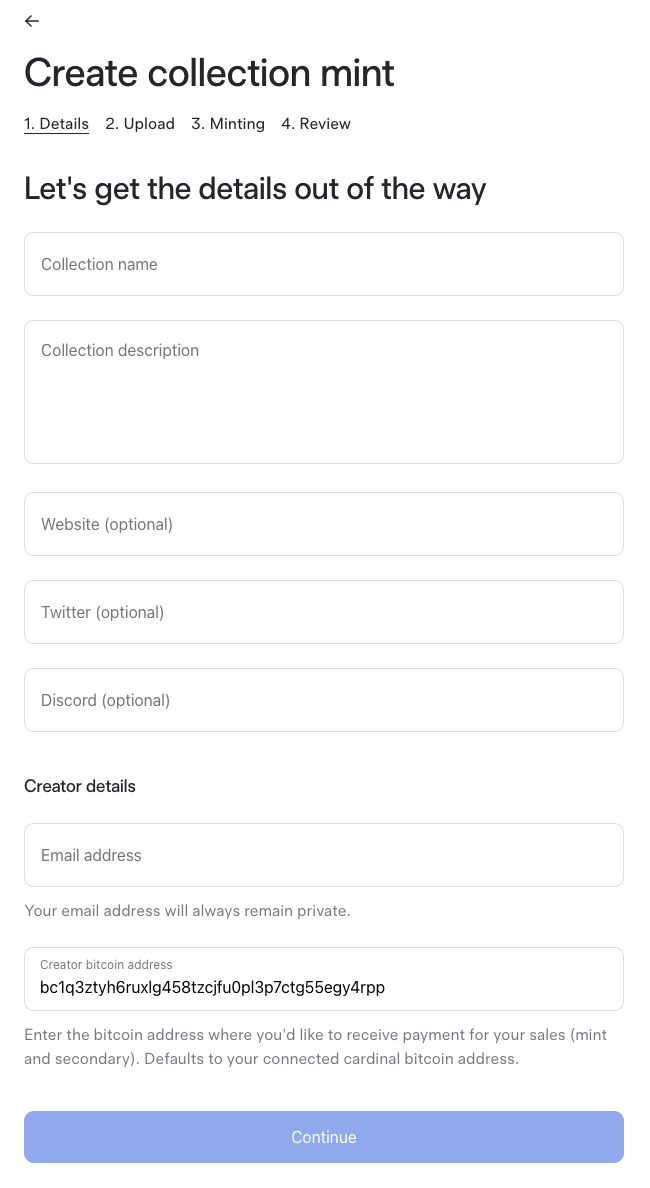 The creator bitcoin address, where you will receive payment for your sales, will be pre-filled and default to your connected address. Make sure you're connected with the wallet you want to use to receive payment, or update the address manually.
Upload your assets
Once you've entered your details, upload your images: the logo for your collection, and the assets themselves.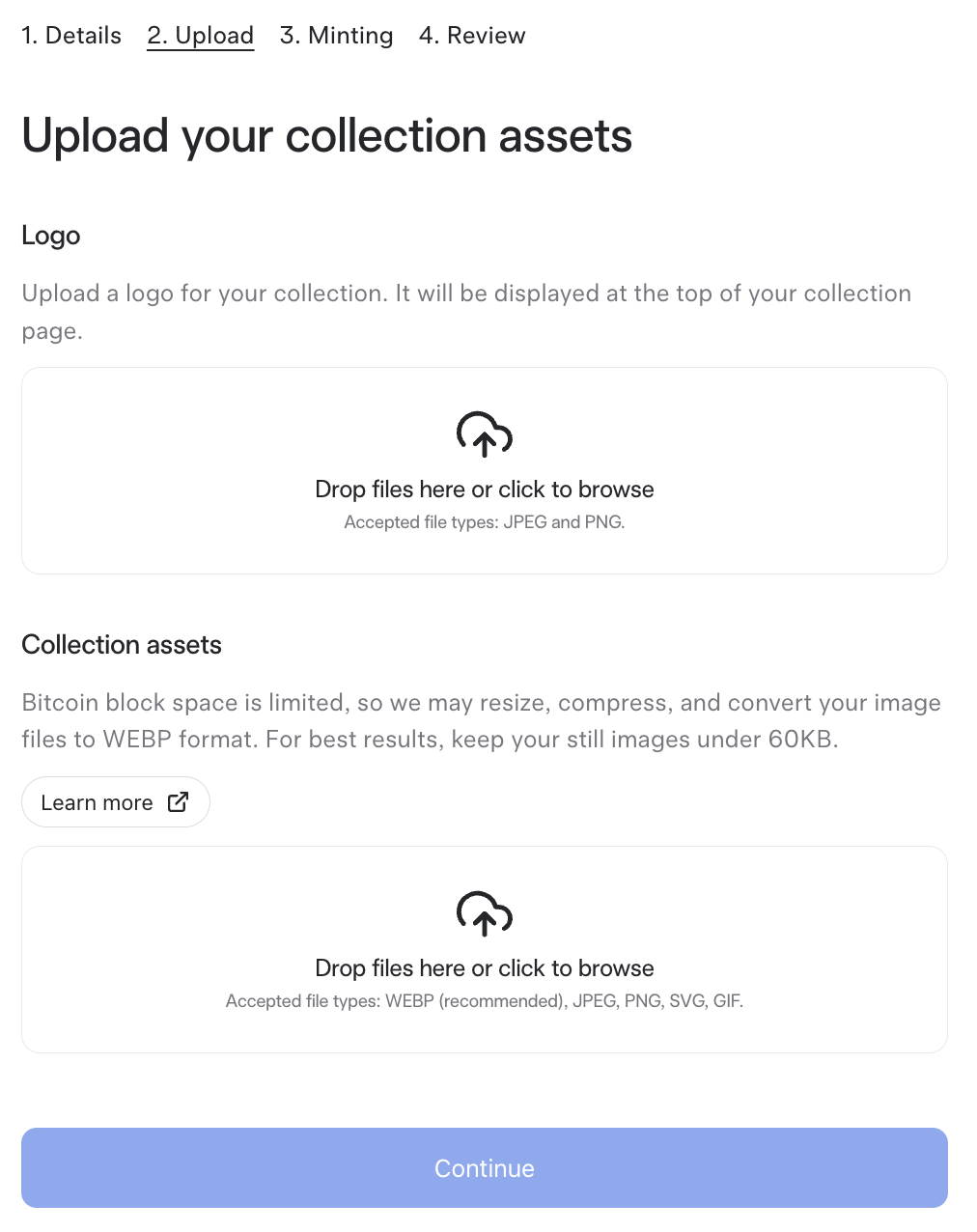 Set up your mint
Enter the mint price per item and the maximum mints per address, then use the toggles if you'd like to postpone the mint or include a mintpass period.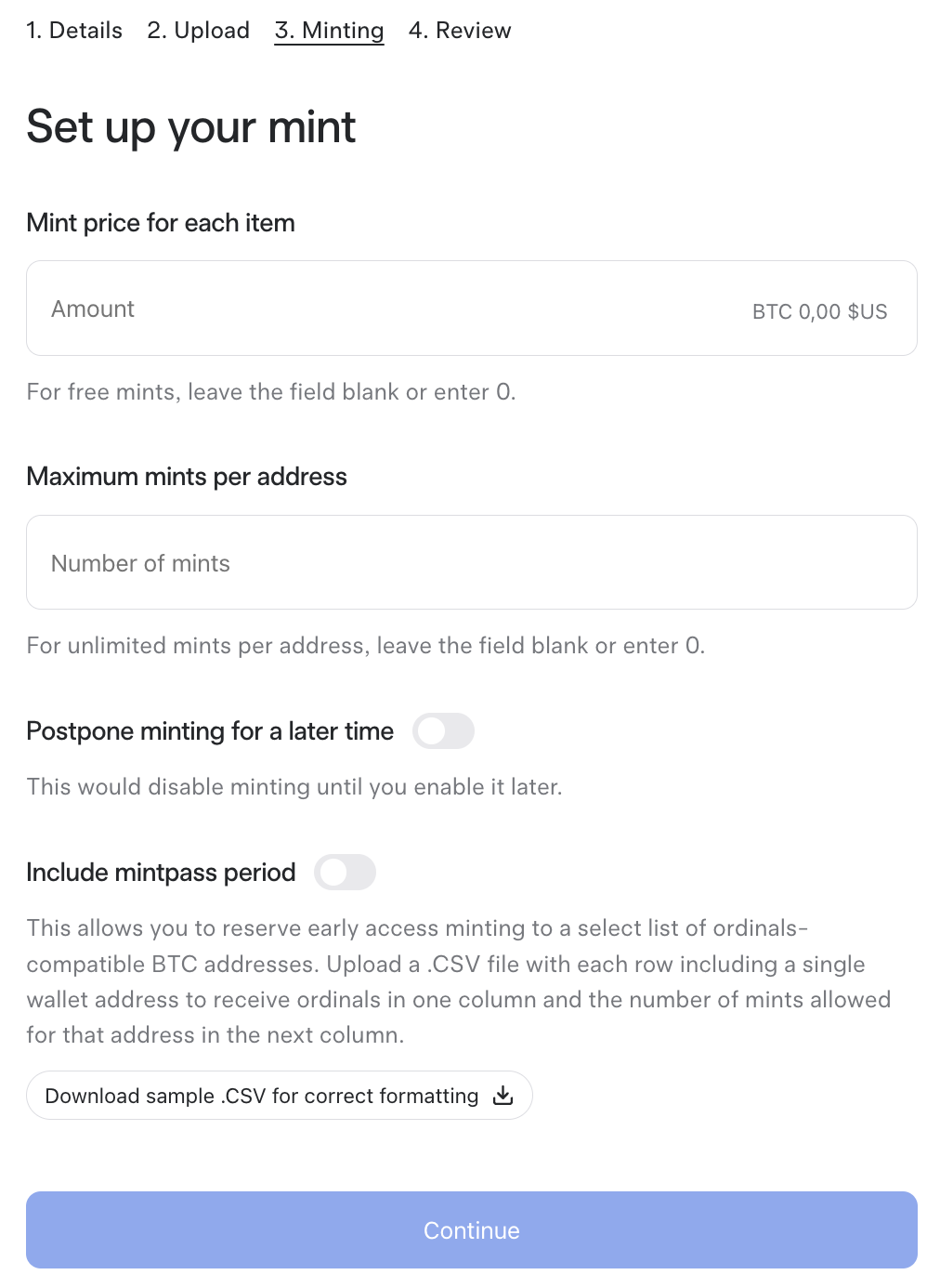 Creators can now set a mintpass period, also called presale, by collecting Ordinals compatible addresses. The users you add to your CSV file will have early access to mint from your collection. Please note you can no longer upload a mintpass CSV file once the mint has started.
Additionally, you'll be able to allocate the number of pieces each address is allowed to mint during the pre-sale.
Review your collection mint
Review your assets and the compressed version, as well as the preview of your collection page.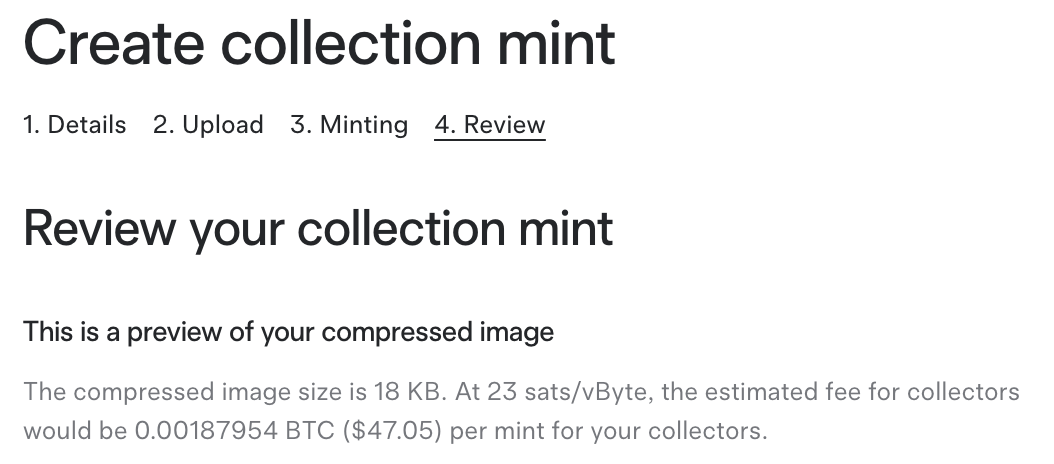 Accept terms and submit
Read through the Creator Terms and click the checkbox. Click "Sign to submit" and your wallet extension will prompt you to sign a message.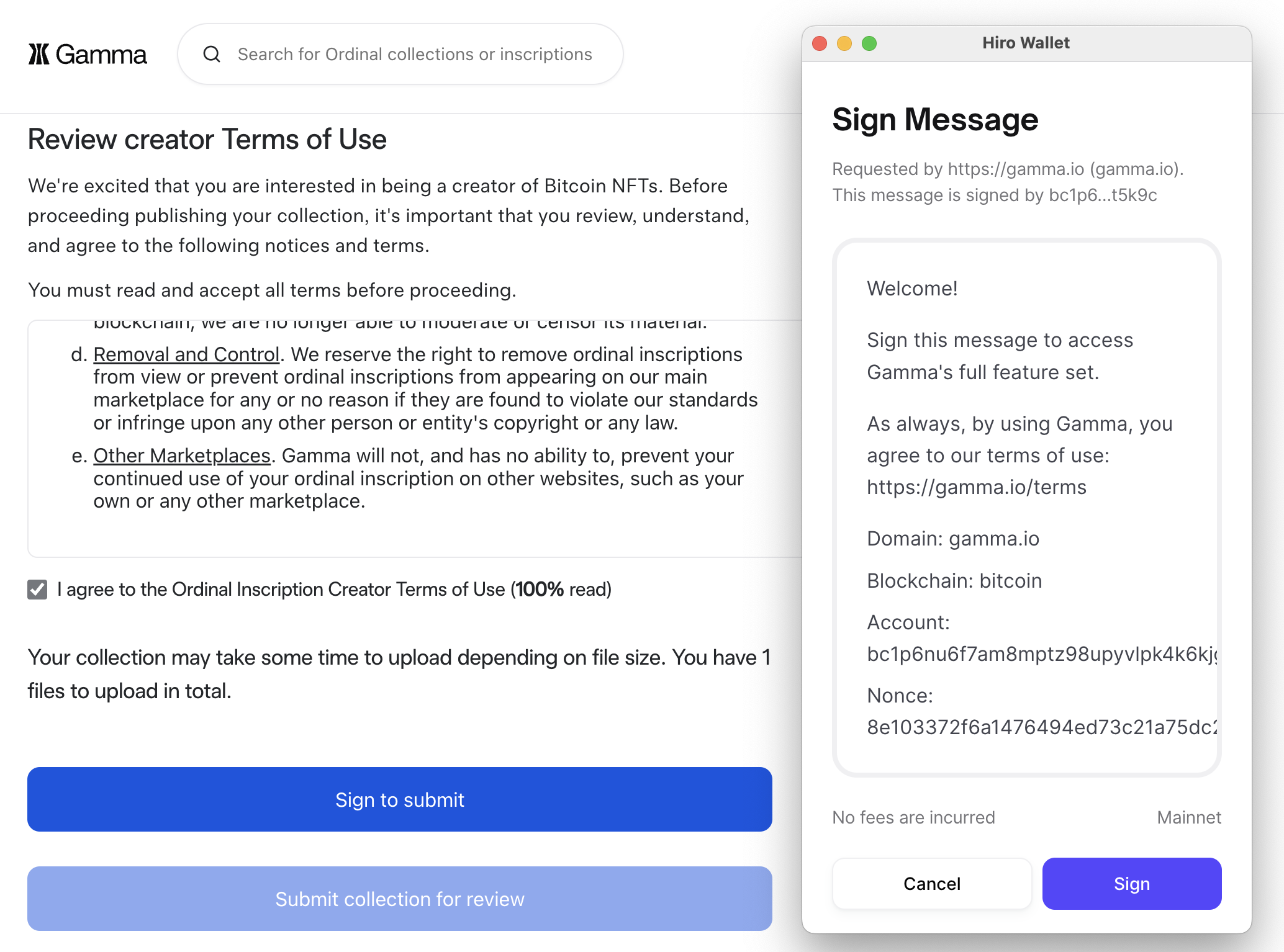 Once you've signed, click on Submit for review.
Once your collection has been approved by Gamma, collectors will be able to mint your collection! Creators do not pay up-front. When you create an Ordinals collection on Gamma, you provide the source files, collectors pay to inscribe when they mint your creations.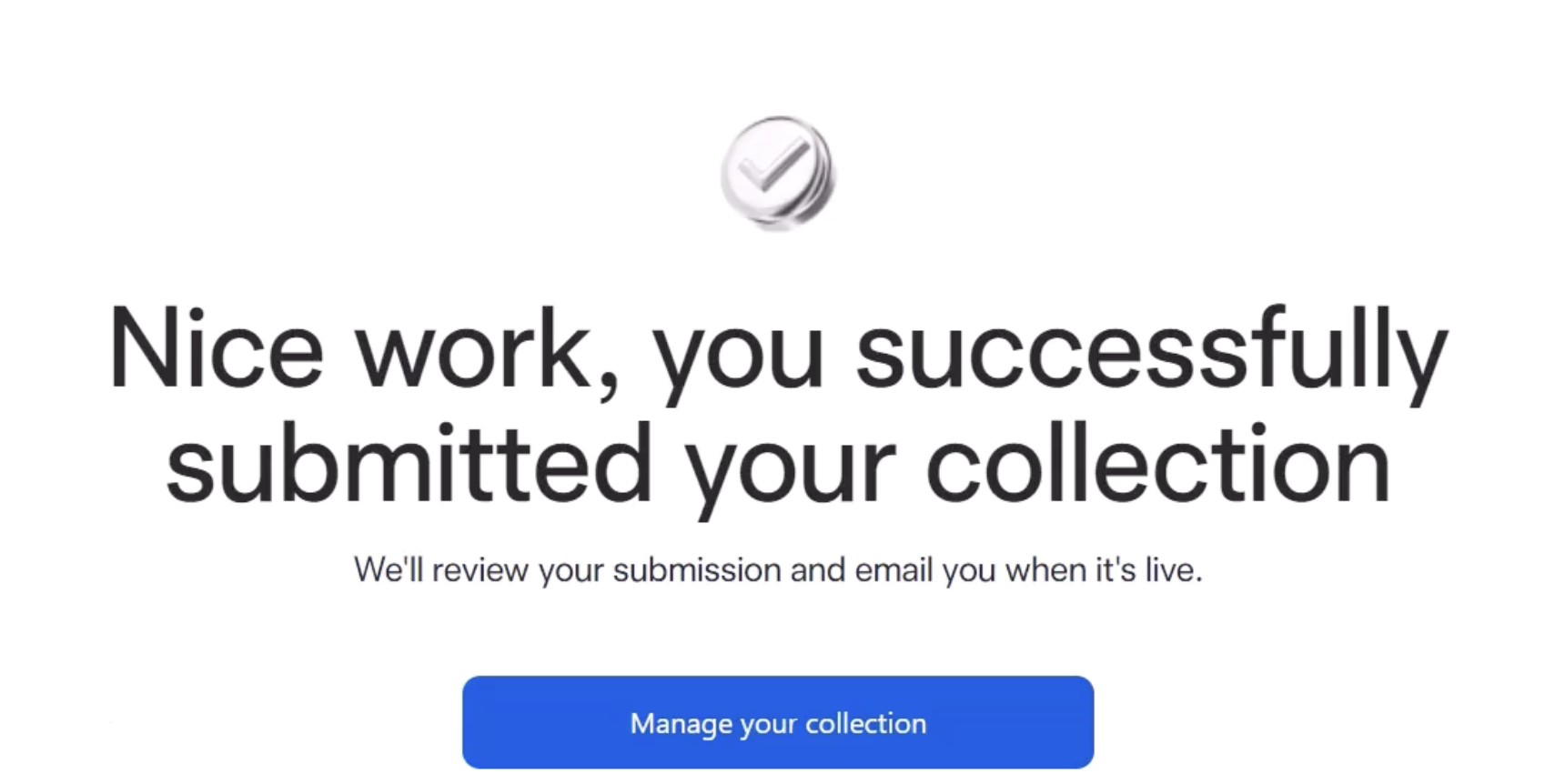 If you'd like to see these steps live, head over to this helpful video guide on how to deploy an Ordinals mint on Gamma.
Manage your collection
By clicking Manage your collection, you'll be brought to this page where you'll be able to see the status of your collection. In this screenshot, you can see it is still pending approval, meaning the Gamma team hasn't gotten to your collection yet.

You will find more information on managing your Ordinals collection in this article as well as in this video.