First, make sure you've connected your wallet. To do so, click on the button in the top right corner of the homepage. Once you've selected the account you'd like to use from the wallet pop-up, your alphanumeric or BNS address will be displayed in the top right corner. Click on it and you'll be directed to your profile page.
Once you land on your profile page, click on the NFT you'd like to list, then click on the "List" button.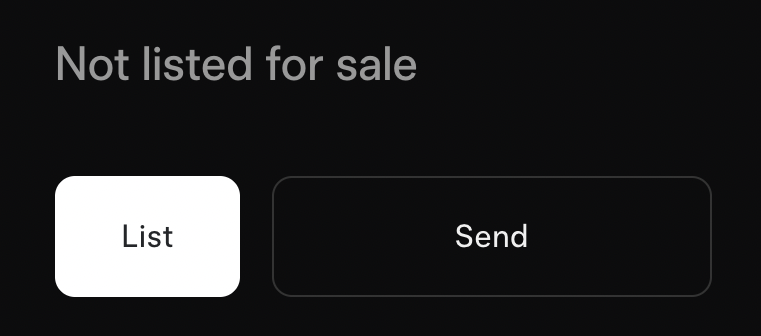 Enter the list price in STX in the pop-up and review the You Will Receive total before clicking the List button. This shows the amount of STX you will receive once the NFT is sold, minus the creator royalties and market fees.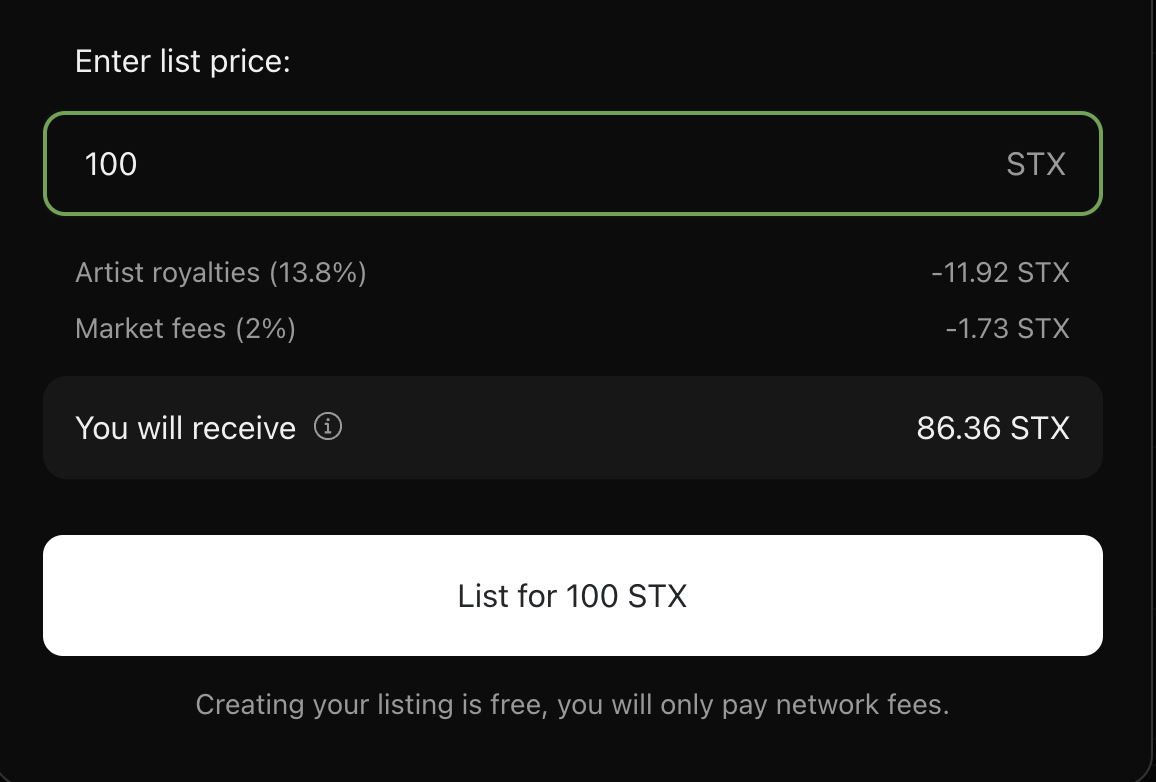 Your Hiro Wallet will prompt you to confirm this transaction before it is submitted to be confirmed on the Stacks blockchain. Once it has been confirmed in an anchor block - your NFT will be able to be bought by users on Gamma's marketplace.
We put together this short video guide on how to list an NFT.