Xverse is an Ordinals and Stacks compatible mobile wallet.
Download the browser extension
Head to their website at xverse.app, tap "Download the App" and use the appropriate app store for your device to install the Xverse mobile wallet or the browser extension (desktop).
Launch the Xverse app and tap the "New Wallet" button if you are setting one up for the first time. Make sure you select a secure password and that you keep your seed phrase somewhere safe, off your computer.
Select "Restore Wallet" if you already have a seed phrase for a wallet you control.
Follow the prompts and agree to the terms of service for using the Xverse app.


Xverse Home Page
The first page you will see after the initial setup of your wallet will show your Bitcoin and Stacks address for your first account. You can make multiple accounts - each will be its own unique pair of addresses. Note that your Bitcoin address and Ordinals address differ. Please head over to this article for more information regarding this.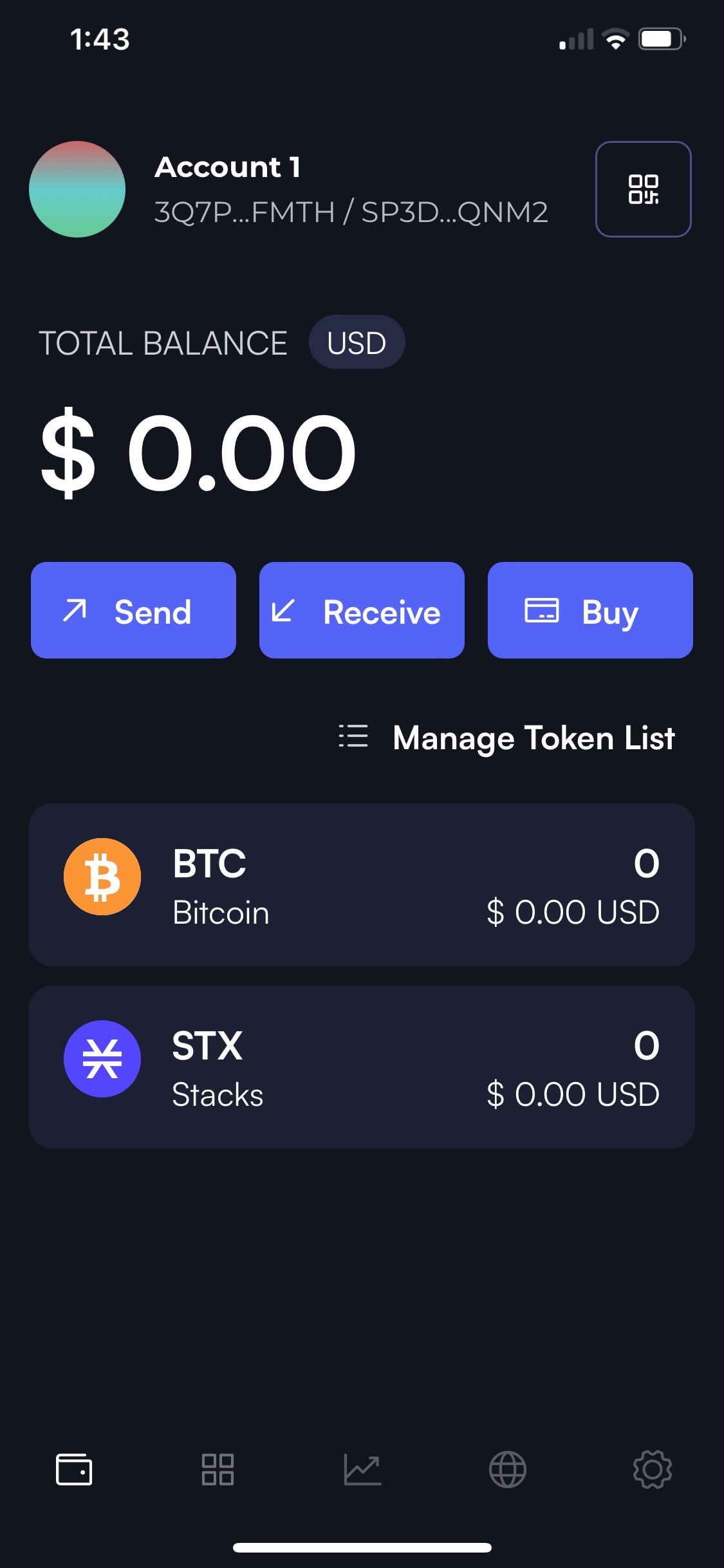 Now that your wallet is set up, it would be helpful to fund your wallet with some BTC or STX. You can do so right through the Xverse app by selecting the "Buy" button on the right-hand side. Buying STXs through the app is powered by Moonpay - learn more on their site at moonpay.com
Navigate to Gamma.io
Head over to gamma.io to start collecting NFTs. If you'd like to collect from the Stacks ecosystem, either click Stacks in the menu on gamma.io, or head over directly to stacks.gamma.io.
If you're using the mobile app, click the Globe icon in the bottom right of the screen and swipe right to find Gamma. You can bookmark it in the Xverse app to the right of the address bar for faster access.
Connect your wallet
You are free to browse the Gamma Marketplace and Creator site without connecting your wallet, but for a full experience with access to all features, we recommend connecting your wallet to Gamma. Simply click "Connect wallet" in the top right corner of the page.
If at any point you would like to perform an action that requires you sign a message, you will be prompted to do so. You will receive a small confirmation message at the top of the screen.
Edit Profile and Explore
Your profile or gallery page is your home base for your NFT collection on Gamma. You can always return to your profile page by tapping the menu icon in the top right corner and selecting your address in the drop-down list (on Stacks, it will display your .btc name once you have registered one for your new address).
Users can edit their profile both on Stacks and on Bitcoin. Go to your profile you'd like to update and follow the steps.
On your profile, tap the "Edit Profile" button at the top of your profile page to bring up a new window allowing you to share more about yourself and your other social accounts.
Tap the Picture to bring up your available NFTs - select one to assign as your PFP on Gamma. Please note - it must be an NFT in your collection for the account you are signed in with.
When you are happy with your update, tap the "Save Profile" button at the bottom.

Check out these guides to editing your Stacks profile and editing your Ordinals profile.
You are now ready to explore Gamma's marketplace! Tap the menu icon to see a list of pages to visit. If you are new and want to learn more about Gamma, view our other Help Center articles.