If you want to increase or lower your list price for one of your NFTs, head to the individual token page on the Gamma marketplace. Note - you will need to be connected with the account where the NFT is held to change the current list price.


Select the Change Price Button
Once you are on the token's individual page, select the Change Price button. This is the List button when NFTs you own are not yet listed for sale, as well as the Buy Now button for NFTs available to buy on the marketplace.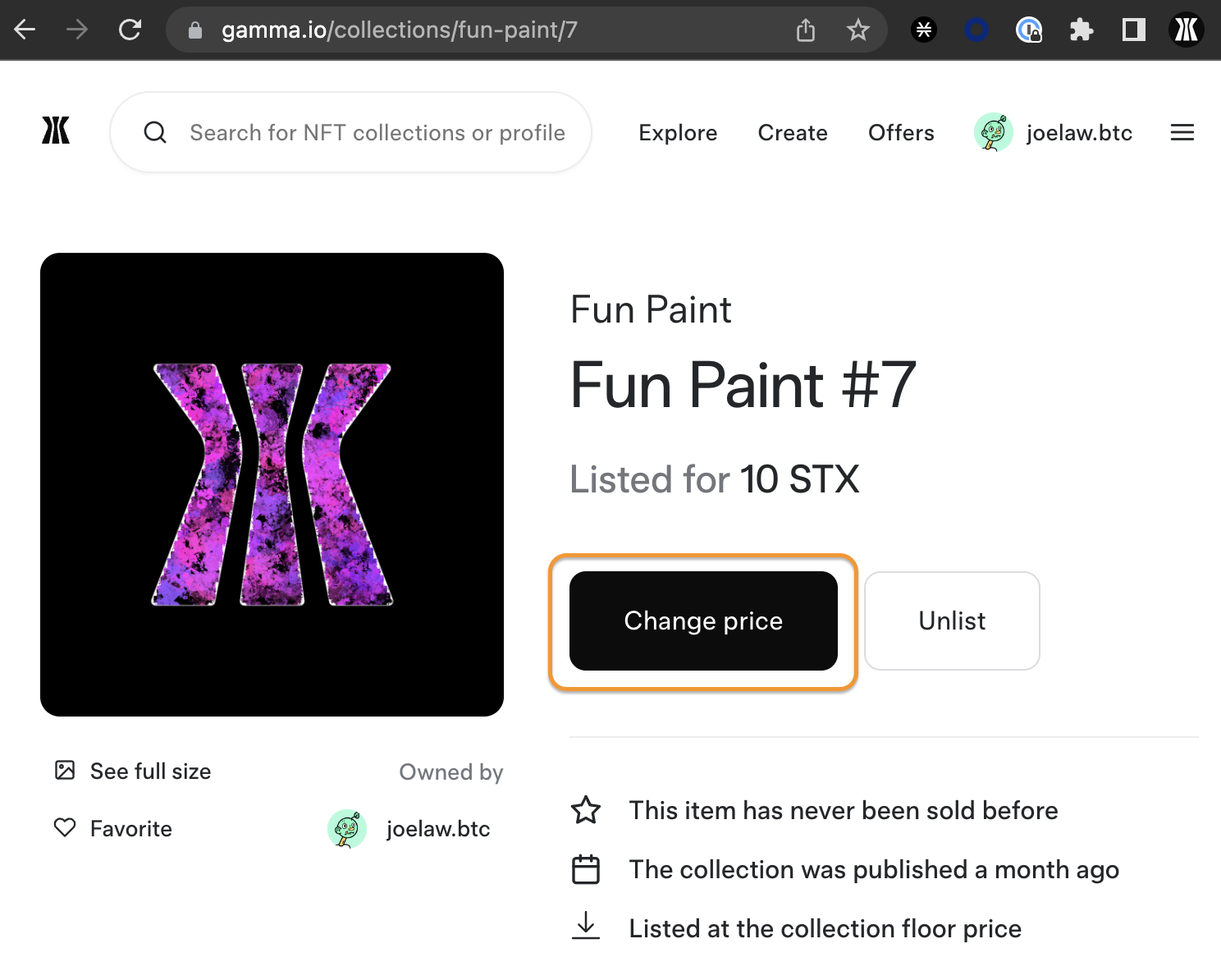 Update and Confirm New Price
Using the List for sale window that pops up, you can view the current floor price for this collection. Enter the new list price you would like to set, and confirm the final You will receive value before selecting the List button.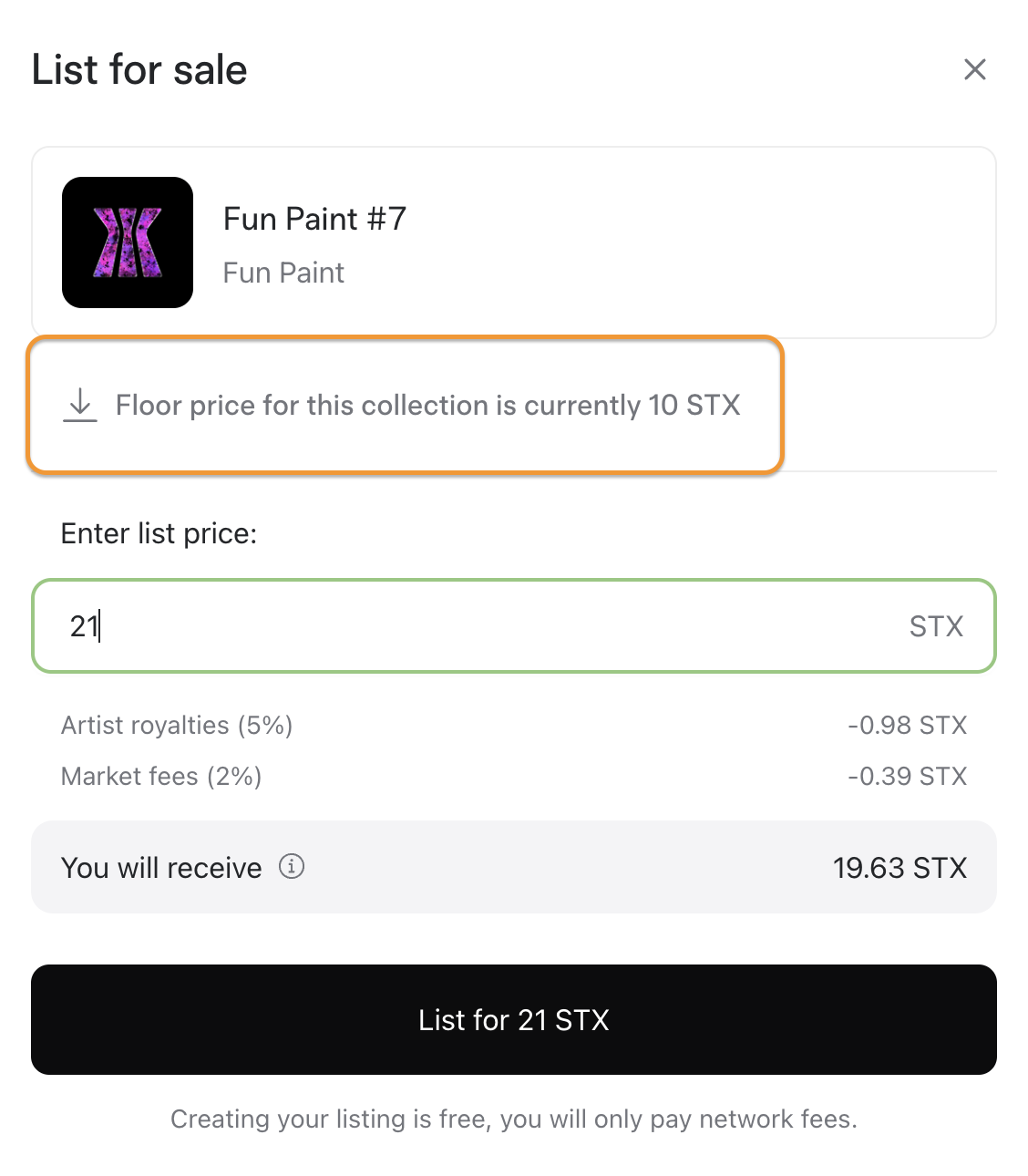 Your wallet will prompt you to confirm the transaction before it is broadcasted to the blockchain. Once it has been confirmed in an anchor block, your updated List price will be set on the Gamma marketplace.